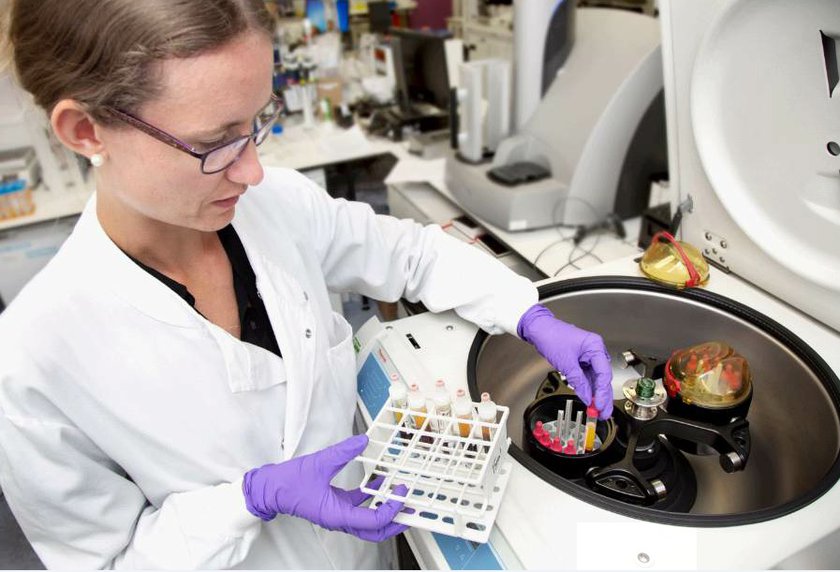 The National Institute for Health Research (NIHR) BioResource began collecting samples at the end of March from patients admitted to Addenbrooke's hospital with suspected COVID-19. Samples included blood, nasal and throat swabs, plus a mental and physical health questionnaire.
The biological samples are carefully separated, analysed and stored as part of a resource for scientists to draw upon when researching treatments, vaccinations or a deeper understanding of COVID-19.
The NIHR BioResource will now seek further participants to join the new NIHR COVID-19 BioResource cohort. All hospital patients in Addenbrooke's and The Royal Papworth Hospital  with suspected or confirmed COVID-19 are invited to take part in this essential research. NHS staff undergoing routine screening for the COVID-19 infection will also be invited to participate in the study.  
Up until now, local samples have mainly been collected in Cambridge, and processed in a specialist lab in the Jeffrey Cheah Biomedical Centre. Over the next few weeks, local NIHR BioResource centres across England will be able to begin recruiting from other hospitals.
For more information visit: CUH
Published May 12, 2020