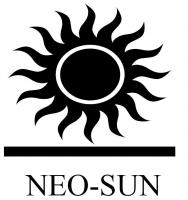 NEO-SUN
A Phase II Study of Neoadjuvant Sunitinib in Metastatic Renal Cell Carcinoma
Research summary
Renal cell carcinoma (RCC) is diagnosed in over 6000 patients and accounts for approximately 2% of malignant disease annually in the UK. Many patients initially present with advanced or unresectable disease and furthermore up to 30% of patients treated by nephrectomy with curative intent for localised disease will relapse. The 5-year survival rate for metastatic RCC is less than 10%. Recently the management of advanced renal cell cancer has been revolutionised by the introduction of kinase inhibitors such as Sunitinib with response rates of the order of 30-50% and median survival in clinical trials of 20-26 months.
The sunitinib response rate in cytokine-refractory metastatic RCC patients is superior to reported response rates with cytokines or chemotherapeutics in the second-line setting. In addition, sunitinib response rates and progression-free survival are superior to interferon-alpha in the first-line setting. Sunitinib has an acceptable safety profile and favourable pharmacokinetics at a dose of sunitinib 50 mg on Schedule 4/2. The suggested effective sunitinib response rates and acceptable safety profile, together with the remaining question of the added value of nephrectomy in this population, provide a clinical justification to investigate further the efficacy of sunitinib as a first-line therapy for patients with metastatic RCC.
This is a single-centre, single-arm, single-agent Phase 2 trial, evaluating the efficacy of sunitinib when given before and after nephrectomy to previously untreated patients with metastatic renal cell carcinoma. The primary objective is to determine the anti-tumour activity of sunitinib when given before and after nephrectomy to previously untreated patients with metastatic renal cell carcinoma. The primary endpoint is objective response rate (by RECIST criteria) of sunitinib.
---
Main inclusion criteria
Presumed metastatic (Stage IV) renal cell carcinoma, as defined by the referring clinician

Clinically fit and scheduled for nephrectomy

No prior systemic therapy for renal cell carcinoma

Male or female, 18 years of age or older

Life expectancy of 12 weeks or greater

ECOG performance status 0 or 1

Radiologically documented, RECIST measurable, metastatic disease. Measurable disease, defined by the presence of at least one lesion outside of the kidney which can be measured in at least one dimension with the longest diameter ≥ 20mm using chest X-ray, ≥ 10mm calliper measurement by clinical exam or ≥ 10mm using spiral CT.

Laboratory parameters as follows:

Serum aspartate transaminase (AST) or serum alanine transaminase (ALT) ≤2.5 x upper limit of normal (ULN), or AST or ALT ≤5 x ULN if liver function abnormalities are due to underlying malignancy

Total serum bilirubin ≤1.5 x ULN

Absolute neutrophil count (ANC) ≥1.5 x 109/L

Platelets ≥100 x 109/L

Haemoglobin ≥90 g/L (However where a transfusion is scheduled the patient may have a lower a value but this must be discussed and approved)

Serum creatinine ≤1.5 x ULN

Prothrombin time (PT) ≤1.5 x ULN

Willingness and ability to comply with scheduled visits, treatment plans, laboratory tests, and other study procedures

Before patient registration, written informed consent, including for preoperative biopsy, must be given according to GCP, national and local regulations
Main exclusion criteria
Presence of ≥ grade 3 (NCI CTCAE grading version 3.0) haemorrhage within 4 weeks of registration without prior discussion and approval from the coordinating centre.

Any previous approved or investigational anticancer treatment given for renal carcinoma.

Diagnosis of any other malignancy within the last 5 years, except for adequately treated basal cell carcinoma, squamous cell skin cancer, or in situ cervical cancer

Any of the following within the 12 months prior to study drug administration: myocardial infarction, severe/unstable angina, coronary/peripheral artery bypass graft, symptomatic congestive heart failure, cerebrovascular accident or transient ischemic attack, or pulmonary embolism Any major surgery in the previous 4 weeks

Co-administration of CYP3A4 inducer or inhibitor medications that would require an increase or decrease in sunitinib dosage from the study dose of 50 mg o.d. (see section 8.4)

Pre-existing thyroid abnormality with thyroid function that cannot be maintained in the normal range with medication

Ongoing cardiac dysrhythmias of ≥ grade 2 (NCI CTCAE grading version 3.0), atrial fibrillation of any grade, or prolongation of the QTc interval to >450 msec for males or >470 msec for females

Treatment with drugs of dysrhythmic potential is not allowed

Concurrent participation in another clinical trial using an investigational medicinal product

Known human immunodeficiency virus (HIV) or acquired immunodeficiency syndrome (AIDS)-related illness

Pregnancy or breastfeeding.

Female patients must be surgically sterile, be postmenopausal, or must agree to use effective contraception during the period of therapy and for 6 months after. All female patients with reproductive potential must have a negative pregnancy test (serum or urine) prior to enrolment. Male patients must be surgically sterile or must agree to use effective contraception during the period of therapy and for 6 months after. Barrier contraception is recommended.

Other severe acute or chronic medical or psychiatric condition, or laboratory abnormality that may increase the risk associated with study participation or study drug administration, or in the judgment of the investigator would make it undesirable for the patient to enter the trial.

Uncontrolled hypertension. Patients are excluded with current blood pressure of either systolic ≥ 150 or diastolic ≥90. Patients using anti-hypertensive medication to control blood pressure to these levels are eligible.
---
Funders and sponsors
---
Chief investigator
Contact details