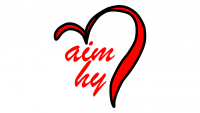 AIM HY-INFORM
Comparison of Optimal Hypertension RegiMens (Part of the Ancestry Informative Markers in Hypertension Programme)
Research summary
Ancestry and biological Informative Markers for stratification of Hypertension (The AIM HY Study) is a stratified medicine consortium grant, funded by Medical Research Council and British Heart Foundation, which involves 26 investigators over 11 institutions in the UK and US.
AIM HY will investigate whether genetic markers of ancestry (which predict the proportion of a person's ancestors from Europe, Asia and Africa), combined with detailed information about the chemical makeup of their blood, can predict the best type of drug or combination of drugs for that person.
The ultimate aim is to deliver personalised treatment for high blood pressure, based on a single blood test that captures the genetic and other biological factors that determine how an individual will respond.  This should reduce the number of consultations; the time required to achieve optimal blood pressure control and contribute to better hypertension control in the UK.
---
Main inclusion criteria
To be included in the trial the participant must:
Have given written informed consent to participate
Be aged 18 to 65 years inclusive

Self-Define Ethnicity: participants should SELF IDENTIFY into 1 of the three groups below:

White White British White Irish Any other white background Black or Black British Black Caribbean Black African Any other black background Asian or Asian British Asian Indian Asian Pakistani Asian Bangladeshi Any other Asian background

Be hypertensive defined as:- Mono-therapy rotation

currently untreated with EITHER an ABPM day time average blood pressure ≥ 135mmHG (systolic) or ≥ 85mmHg (diastolic) OR Home BP measurements using a validated device based on the average of 10 blood pressure readings of ≥135 mmHg (systolic) or ≥85 mmHg (diastolic)
Patients who may be taking antihypertensive drugs at sub therapeutic doses or in ineffective combinations, and who are felt likely to be controllable on a study drug and willing and able to be washed out, at the discretion of the CI (Chief Investigator) / PI (Principal Investigator), can enter the trial if they meet the above criteria.
Dual therapy rotation
Treated hypertensive receiving one to three antihypertensive drugs with a blood pressure (ABPM daytime average blood pressure or Home BP as in a.) between 135 or 200 mmHg (systolic) AND between 85 or 110 mmHg (diastolic).
Main exclusion criteria
The presence of any of the following will mean participants are ineligible:
Participant does not fit into one of the defined ethnic groups e.g. Mixed
Pregnant or breastfeeding women
Known or suspected secondary hypertension
Significant sensitivity or contraindications to any of the study medications
Participants taking lithium or are regularly consuming non-steroidal anti-inflammatory drugs at variable doses
Requirement to take any of the study drugs continuously e.g. ACEi and heart failure
Any clinically significant hepatic impairment
Any clinically significant kidney impairment
Concurrent participation in another clinical trial using systemic vasoactive medications or medications known to interact with the study drugs (participation in another study as part of the AIM HY mechanistic or social science programme will not be an exclusion criterion)
Patients who are deemed unsuitable by the investigator on clinical grounds
---
Funders and sponsors
Funders: British Heart Foundation (BHF), Medical Research Council
Sponsors: CAMBRIDGE UNIVERSITY HOSPITALS NHS FOUNDATION TRUST
---
Chief investigator
Contact details