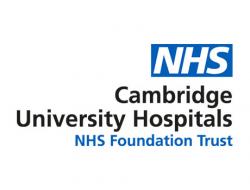 DILfrequency
Adaptive study of IL-2 dose frequency on regulatory T cells in Type 1 diabetes
Research summary
Type 1 diabetes (T1D) is the most common severe chronic autoimmune disease worldwide with a rapidly increasing incidence and prevalence, occurring in adults and children equally. The aetiology of T1D is an autoimmune (loss of self-tolerance) mediated destruction of the insulin-producing pancreatic beta cells leading to insulin deficiency and the development of hyperglycaemia.  At present medical management of T1D focuses on intensive insulin therapy to limit microvascular complications (retinopathy, nephropathy, and neuropathy).  Despite incremental improvement over the last 93 years clinical outcomes in T1D remain suboptimal with fewer than 5% of patients in the pivotal Diabetes Control and Complications Trial achieving glycaemic targets, leading to individuals with T1D having increased risk of vascular complications, hypoglycaemia and premature mortality.  This has led to extensive efforts to develop immune therapy to induce remission of the autoimmunity and preserve endogenous insulin production (immunotherapy).
The DILfrequency study will be an open-label sequential study designed to estimate the frequency and dose of administration of ULD IL-2 required to maintain an increased T regulatory cell (Treg) response in T1D.  In addition to the primary biomarker, we will determine the effect of ULD IL-2 on other immunological biomarkers identified from our studies in T1D patients during the course of the study and investigate their utility as markers of response to therapy.  Our approach contrasts with the traditional randomised, double-blind placebo-controlled trial design used to date in T1D immunotherapy with modest success, where mechanisms and molecular events and markers can only be related to the outcome at the end of the trial.  Moreover, these previous trials have empirically estimated the dose and frequency of agents, which may have contributed to the limited efficacy observed.  We propose to establish a new approach to rapidly determine the mechanism of action of ULD IL-2 in T1D by conduction a series of mechanistic studies to firstly establish the optimal doses to increase Treg responses and secondly determine the best dose frequency to maintain Treg responses prior to proceeding to test efficacy in T1D.
The importance of the DILfrequency study is to address our knowledge gap for how best to administer IL-2 in T1D to enhance Treg function. The goal of the DILfrequency study is to determine the optimal dose and frequency of ULD IL-2 to maximize Treg function. The selection of primary endpoints for the DILfrequency study has been informed by the experience from DILT1D where a dose-dependent increase in Tregs was observed and CD25 expression on Tregs was found to be a sensitive reproducible marker of ULD IL-2 administration. While there has been no increase in T eff cell population above intra-day variation in DILT1D it is important to establish that the repeat dosing in DILfrequency does not increase Teff's outside the physiological range.  Simultaneously, the study will define the cellular outcome of frequent administration of ULD IL-2 by detailed immunogenic and epigenetic assays analyses of peripheral blood subsets from treated participants before, during and after IL-2 in order to define mechanisms and biomarkers affected by repeat dosing.
---
Main inclusion criteria
Type 1 diabetes

18-70 years of age

Duration of diabetes less than 60 months from diagnosis

Written informed consent to participate
Main exclusion criteria
The presence of any of the following will preclude patient inclusion:
Hypersensitivity to aldesleukin or any of the excipients

History of severe cardiac disease

History of malignancy within the past 5 years (with the exception of localized carcinoma of the skin that had been resected for cure or cervical carcinoma in situ

History or concurrent use of immunosuppressive agents or steroids.

History of unstable diabetes with recurrent hypoglycaemia

Active autoimmune Hyper or hypothyroidism

History of live vaccination two weeks prior to first treatment

Active clinical infection

Major pre-existing organ dysfunction or previous organ allograft

Females who are pregnant, lactating or intend to get pregnant during the study

Males who intend to father a pregnancy during the study

Donation of more than 500 ml of blood within 2 months prior to aldesleukin administration

Participation in a previous therapeutic clinical trial within 2 months prior to aldesleukin administration

Abnormal ECG

Abnormal full blood count, chronic renal failure (Stage 3,4,5) and/or evidence of severely impaired liver function (ALT/AST >3xULN at screening; alkaline phosphatase and bilirubin 2 x ULN at screening (isolated bilirubin >2 x ULN is acceptable if bilirubin is fractionated and direct bilirubin <35%)).

Positive HBsAg or HepC serology or HIV test

Any medical history or clinically relevant abnormality that is deemed by the principal investigator/delegate and/or medical monitor to make the patient ineligible for inclusion because of a safety concern.
---
Funders and sponsors
---
Chief investigator
Contact details
Clinical Trials Manager: Dr Paula Kareclas
Telephone: 01223 596473 | Email: [email protected]