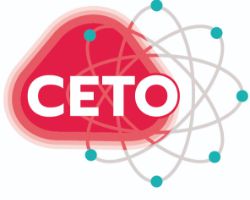 CETO PET
A first in man phase 1 clinical trial evaluating the safety and efficacy of up to two administrations of the adrenal PET tracer [18F]CETO in healthy volunteers and patients with primary aldosteronism
Research summary
At least one quarter of the adult UK population has hypertension, a major risk factor for heart attacks and stroke. Primary hyperaldosteronism (PHA), a treatable form of hypertension, accounts for 5-10% of all cases, and 20-25% of those with difficult to control ('resistant') hypertension.
Determining whether one (potentially curable with surgery) or both (requiring long-term drug treatment) adrenal glands are the source of PHA in any given patient remains challenging. Existing lateralising procedures include computed tomography or magnetic resonance imaging, which often lack appropriate sensitivity, while the highly invasive adrenal vein sampling (AVS) is time-consuming, technically demanding, and fails in 20-50% of cases. Therefore, there is an urgent need for an accurate and more widely available method for reliably diagnosing the cause of PHA.
To address this need CETO IMP PET will use positron emission tomography (PET) coupled with the radiopharmaceutical [11C]metomidate for molecular adrenal imaging. We have previously shown PET can be a sensitive and specific alternative to AVS for the management of PHA. However [11C]metomidate is labelled with the short-lived radioisotope carbon-11 (t1/2 =20 min), which limits this technique to the few PET centres in the UK with on-site radiopharmacies with cyclotrons for its manufacture.
The objective of this trial will be to overcome this barrier to wider expansion of this technique by developing a radiopharmaceutical labelled with the longer-lived radioisotope fluorine-18 (t1/2 =110 min), which can be supplied to external centres. To achieve this, investigators will develop [18F]CETO, a fluorine-18 analogue of metomidate, through a structured workplan with go-no go milestones, consisting of preclinical characterisation followed by PET imaging in patients. Subsequent roll out of this radiopharmaceutical would facilitate the creation of a national NHS network for molecular imaging in PHA.
---
Main inclusion criteria
Health Volunteers:
Give written informed consent
Be aged 18 years or over
Patients:
Give written informed consent
Be aged 18 years or over
Have a confirmed diagnosis of PA as per Endocrine Society guidelines
Undergone successful lateralisation of the cause of PA to one or both adrenal glands by adrenal vein sampling (AVS)
Be willing to have two scans
Main exclusion criteria
Allergy to radiographic contrast agents
Allergy or other contraindication to dexamethasone treatment (patients only)
Allergy or contraindication to synacthen
Pregnancy or breastfeeding
Assessed by the investigator as being unable or unwilling to comply with the requirements of the study protocol.
Rreceipt of another IMP as part of a CTIMP
Additional exclusion criteria for healthy volunteers: suspected or confirmed adrenal disease of any nature
---
---