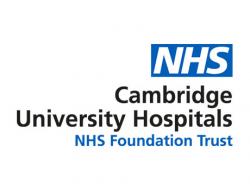 E-Vac
Clinical Evaluation and Regulatory Approval of the E-Vac, an Endoluminal Vacuum Therapy Device
Research summary
Approximately 2,800 cases of upper gastrointestinal (GI) leak occur annually in the UK. Leaks from the upper gastrointestinal (GI) tract pose a significant management problem. Traditional treatments including surgery and enteral stenting are associated with significant mortality rates. More recently endoluminal vacuum therapy (EVT) has been used, achieving significantly lower mortality rates than other treatment methods for all upper GI leak causes. Currently, EVT is delivered using a bulky ad hoc device. The procedure requires a general anaesthetic, is time consuming, technically challenging, and poses a risk of further perforation during device insertion. These issues are compounded as the device is changed multiple times during treatment.
Given the clear improvement in patient outcome, there is urgent need for a device that supports successful delivery of EVT while overcoming these problems. We have developed the E-Vac, a prototype EVT device that is easily and safely delivered without needing a general anaesthetic. The E-Vac has been used successfully to treat 2 patients. The training/education manuals to instruct users how to deploy the E-VAC, and manage patients undergoing EVT using the device will be produced together with an endoscopy training mannequin to create a simulator for hands on E-VAC deployment training. Training for all medical staff participating in the clinical investigation from each participating site to use the E-VAC, and manage patients treated with EVT, will be provided.
This is an open label single-arm prospective investigation (IDEAL framework Stage 2a study) into the safety and effectiveness of E-VAC in treating upper GI leaks. The aims of the study are to finalise the E-Vac prototype, followed by a multi-centre clinical investigation to establish E-Vac's safety and efficacy in treating upper GI leaks, and a health economic analysis. On completion, we will apply for a CE mark for the E-Vac.
---
Chief investigator
Contact details
Clinical Trials Coordinator: Dr Ashley Foster
Telephone: 01223 216809 | Email: [email protected]