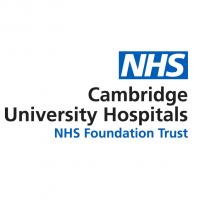 The PHOSPHATE Trial
Pragmatic randomised trial of High Or Standard PHosphAte Targets in End-stage kidney disease
Research summary
Binding of intestinal phosphate in patients with KF has been practiced for more than half a century. Today, 88% of UK dialysis patients require binders to achieve treatment targets. Although dialysis is a life-sustaining therapy, the death rate among UK dialysis patients is very high, with one-year age-adjusted survival of only 88%. Patients receiving maintenance dialysis experience significant physical, emotional, mental and psychological impairments which are reflected in poor Health Related Quality of Life (HRQoL) scores. Dialysis patients value improved QoL more than they do improved survival.
72 renal units across the UK contribute data to the UK renal registry (UKRR), and it is anticipated that PHOSPHATE will be conducted in up to 60 of these units recruiting approximately 2000 UK participants. The PHOSPHATE trial will be embedded in a dialysis trial platform based on the NIHR HTA funded SIMPLIFIED trial of colecalciferol versus standard care. SIMPLIFIED aims to enrol 4,200 UK dialysis patients (current recruitment ~ 2400) from up to 50 UK dialysis centres. The trial is a collaboration with the UK Renal Registry (UKRR) and links all participant records with the UKRR and NHS Digital/SAIL/eDRIS. After enrolment, all outcomes are captured via linkage with the UKRR and routinely collected datasets.
PHOSPHATE will harness all SIMPLIFIED systems. SIMPLIFIED participants will be eligible for co-enrolment in PHOSPHATE and vice versa. We do not consider it likely that there will be interaction between colecalciferol (SIMPLIFIED) and phosphate lowering (PHOSPHATE). Both interventions are prevalent in the target population. Colecalciferol does not influence phosphate concentrations. As both trials will share a unified platform, we will be able to assess any interaction.
---
Main inclusion criteria
Have given written informed consent to participate

Age 18 years or over

UK Resident

Have dialysis-requiring End-Stage Renal Disease 
Main exclusion criteria
Current treatment with high dose ( > 1,000IU/day) cholecalciferol

Women who are pregnant / planning to become pregnant or are breastfeeding

Persistent hypercalcaemia (corrected calcium >2.62 mmol/l on three separate and sequential occasions without precipitating cause)

Life expectancy <6 months

Hypersensitivity to colecalciferol or any of the excipients

Opted out from contributing data to the UK Renal Registry (UKRR)
---
---
Chief investigator
Contact details
Senior Clinical Trials Coordinator: Dr Kerrie Brusby
Telephone: 01223 254472