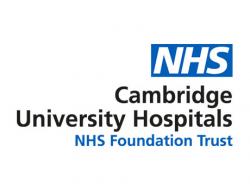 DETEMIR GLARGINE
A comparison of the effects of insulin Detemir with insulin Glargine on weight gain in female adolescents and young adults with Type 1 Diabetes (T1D) on a basal bolus regime
Research summary
The majority of adolescents and young adults with type 1 diabetes now use a basal bolus insulin regime (once or twice daily long acting insulin with multiple injections of short or rapid acting insulin given with food) in an attempt to optimise insulin replacement and give flexibility with lifestyle. The development of insulin analogues of both long and short acting insulin analogues has facilitated achievement of more 'physiological' insulin profiles. The amino acid substitutions in the rapid acting analogues insulin lispro and insulin aspart result in a reduction of formation of insulin hexamers, more rapid dissociation in monomers and hence a faster absorption profile than soluble human insulin. This reduces post prandial hyperglycaemia, but may lead to rises in blood glucose concentration before the next meal and thus clinically significant improvements in HbA1c have not been demonstrated.
Intensification of insulin therapy through a traditional basal bolus regime in young women with T1D may increase weight gain and rates of hypoglycaemia and induce ovarian hyperandrogenism secondary to peripheral hyperinsulinaemia. Particularly in young women, fear of inappropriate weight gain may impede compliance with treatment and contribute to increased risks of microvascular complications. Incorporation of insulin detemir as part of a basal bolus regime may reduce weight gain thereby improving compliance in this vulnerable population. Preferential hepatic uptake by insulin detemir may lead to relative reductions in peripheral insulin concentrations with subsequent effects on ovarian hyperandrogenism.
The primary objective of the study is to determine whether incorporation of insulin detemir into a basal bolus regime in young women with T1D will lead to reduced weight gain in comparison to insulin glargine. 125 subjects will be recruited from paediatric and young adult diabetes clinics. They will then be randomised to a parallel group, open label design 12 month comparison investigating the effects of Insulin Glargine versus Insulin Detemir given as part of a multiple injection regime in late adolescent and young adult females with T1D.
---
Main inclusion criteria
T1D duration > 1 yr. or C peptide negative

Females 13-20 years of age

Postmenarchal OR in late puberty (Tanner Breast stage 4 or 5)

HbA1c ≤ 12% or 108 mmol/mol

BMI SDS ≤ +2.5

On basal bolus regime

No active or untreated concurrent disease
Main exclusion criteria
Non type 1 diabetes mellitus including those secondary to chronic disease

Any other physical or psychological disease likely to interfere with the normal conduct of the study and interpretation of the study results

Pregnant or breast feeding women

Females of reproductive age who are unwilling to take appropriate measures of contraception
---
Funders and sponsors
---
Chief investigator
Contact details
Clinical Trials Manager: Dr Paula Kareclas
Telephone: 01223 596473 | Email: [email protected]