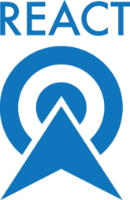 REACT
Real Time Continuous Glucose Monitoring in Neonatal Intensive Care
Research summary
Increasing numbers of infants are being born preterm, particularly of very low birth weight. These infants require intensive care and have a high risk of short term mortality and morbidity. Surviving infants have a high incidence of long term health problems, including learning difficulties with significant long term costs to the NHS and society. Treatable neonatal causes of long term health problems have been difficult to establish. National Priorities for Research have highlights investigation of the management of babies born too early or too small, and evaluation of the reasons for variations in outcome of "high-risk neonates. Early postnatal glucose control may be an important modifiable risk factor for clinical outcomes. In utero, glucose levels are normally maintained between 4-6mmol/l, but infants born preterm are at risk of both hyperglycemia (20-86%) and hypoglycemia (<2.6mmol/l, 17%).
Detecting fluctuations in glucose levels in real time has the potential to reduce the prevalence of both hyperglycemia and hypoglycemia in the preterm infant. Real time devices have been shown to be beneficial in adult intensive care and need validation in the NICU. The use real-time continuous glucose monitoring (rCGM) alone may help to optimise glucose control but validation of its use would also assist in the trial of alternative interventions which may put babies at risk of hypoglycaemia. This will not only enhance the short term management of glucose control in infants requiring intensive care but by reducing the risk associated wth both hyperglycaemia and hypoglycaemia will impact on long term clinical outcomes.
This study aims to evaluate the role of rCGM in the nenatal intensive care unit to improve the detection and management of hyperglycaemia and hepoglycaemia. It will involve a Stage I: Single centre feasibility study of the use of rCGM in preterm babies requiring intensive care and this will inform design of Stage II: a multicentre randomized controlled trial of rCGM in NICU. Stage III: will be a pilot of the potential use of combining rCGM with a 'closed loop' computer algorithm to improve glucose control in subjects requiring treatment for hyperglycemia.
www.paediatrics.medschl.cam.ac.uk
---
Main inclusion criteria
Parental consent
Less than or equal to 1200g birth weight
Less than or equal to 24 hours of age
Less than or equal to 33+6 weeks gestation
Male & Female
Upper Age Limit 1 days; Lower Age Limit 1 days
Main exclusion criteria
A lethal congenital abnormality known at trial entry
Any congenital metabolic disorder known at trial entry
Neonates who, in the opinion of the treating clinician at trial entry, have no realistic prospect of survival
---
Funders and sponsors
---
Chief investigator
Contact details
Clinical Trials Manager: Dr Paula Kareclas
Telephone: 01223 596473 | Email: [email protected]