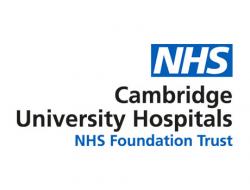 MYCYC
A randomised clinical trial of mycophenolate mofetil versus cyclophosphamide for remission induction in ANCA associated vasculitis.
Research summary
There is a clear need for improved therapy in ANCA associated vasculitis where current treatments are toxic and contribute to poor outcomes. Conventional therapy combines cyclophosphamide with prednisolone but is associated with severe adverse events in 35%, early mortality, malignancy and infertility. Mycophenolate mofetil (MMF) is a newer immunosuppressive drug which has superior efficacy to azathioprine in solid organ transplantation. MMF is an effective alternative to cyclophosphamide in lupus nephritis. Open label studies and retrospective surveys point to the efficacy and low toxicity of MMF in vasculitis.
This study is an international multi-centre, randomized, controlled prospective open label trial comparing an MMF based regimen with a standard intravenous CYC/AZA based regimen in the treatment of active AASV. We hypothesise that MMF not be less effective than cyclophosphamide for remission induction in AASV. 140 new patients will be randomised to MMF 3g/day or a European consensus intravenous cyclophosphamide regimen, with the same prednisolone dosing. Following a six-month induction course all patients will receive consensus remission maintenance treatment with azathioprine and prednisolone. The primary end-point will be remission rate by six months, secondary end-points include relapse rate at 18 months and safety. The trial will be conducted in 10 countries by members of the European Vasculitis Study Group (EUVAS). The trial duration will be 42 months (24 months recruitment, 18 months follow up).
---
Main inclusion criteria
Inclusion (requires all):
New diagnosis of AASV (WG or MPA) (within the previous six months)

Active disease (defined by at least one major or three minor BVAS 2003 items)

ANCA positivity (c-ANCA and PR3-ANCA or p-ANCA and MPO-ANCA) or histology confirming active vasculitis from any organ

Written informed consent
Main exclusion criteria
Previous treatment with:

MMF: more than two weeks ever.

Cyclophosphamide: more than two weeks daily oral or more than 1 pulse of IV CYC (15mg/kg)

Rituximab or high dose intravenous immunoglobulin within the last twelve months

Active infection (including hepatitis B, C, HIV and tuberculosis).

Known hypersensitivity to MMF, AZA or CYC.

Cancer or an individual history of cancer (other than resected basal cell skin carcinoma).

Females who are pregnant, breast feeding, or at risk of pregnancy and not using a medically acceptable form of contraception.

Any condition judged by the investigator that would cause the study to be detrimental to the patient

Any other multi-system autoimmune disease including Churg Strauss angiitis, SLE, anti GBM disease and cryoglobulinaemia

Active serious digestive system disease (e.g. inflammatory bowel disease).

Patients with imminently life threatening vasculitis (diffuse alveolar haemorrhage, intestinal perforation or major haemorrhage, cerebral vasculitis and cardiac vasculitis).
---
---
Chief investigator
Contact details
Senior Clinical Trials Coordinator: Dr Maria King
Telephone: 01223 596441 | Email: [email protected]